Renovations are nearly complete!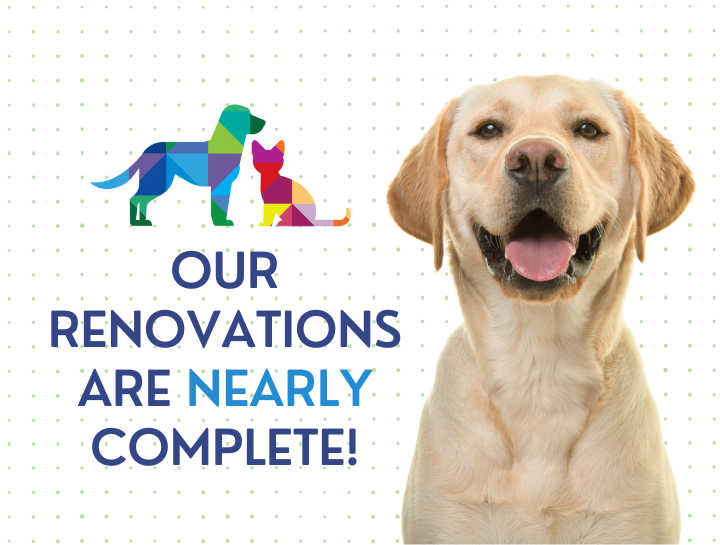 January 6, 2023
Animal Clinic at New Lenox has gone through many changes over the years but our core mission remains the same: to provide our patients with the highest quality of care possible. The newly renovated space better supports our ability to provide this high standard of care!

We hope you enjoy our new look as we continue to make improvements behind the scenes. We have added an additional exam room, expanded our lobby space and seating area, and renovated our surgical suite. The practice now has an overall better workflow that will allow us to continue providing excellent care to your pets!
We are still working on updating our kennel, lab, and x-ray areas. Thank you for your continued support throughout this process.
Call (815) 485-4477 with any questions or to schedule an appointment.